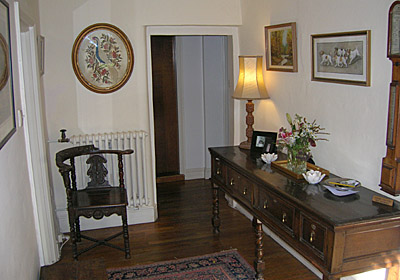 A small family run Bed and Breakfast close to Stratford upon Avon, which has built its reputation on good food, comfortable rooms and friendliness.
Church Farm is a listed 17th century farmhouse situated in a quiet rural English village. It was originally built as a school in 1643. It has a large garden and is set back from the road with lots of parking space.
Wiggy (a Gold Award winner and Cordon Bleu Chef) and Tim Taylor have been running their Bed and Breakfast since 1984 they always make their guests very welcome and take pleasure in directing them to the out of the way tourist attractions best known to the locals.
The accomodation is suitable for people who are not confined to wheelchairs and who can negotiate 14 stairs. Special assistance is readily available for those who are visually impaired or hard of hearing.