Shakespeare's Stratford on the Web
www.stratford-upon-avon.co.uk
site by QuinSolve :: W - www.quinsolve.co.uk :: E - enquiries@quinsolve.co.uk :: T - +44 (0)1608 664774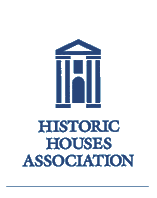 Historic Houses Association
Historic House Association
There are a number of properties belonging to Members of the Historic Houses Association in the surrounding area. Working in conjunction with the Historic Houses Association you will find listed below details of the properties you may wish to visit whilst in the area. The properties have been divided by county for your ease of use.
About the Historic Houses Association Just under 300 privately owned historic houses, castles, parks and gardens are represented by membership of the Historic Houses Association. From the grand houses such as Blenheim Palace and Castle Howard to small manor houses and intimate beautiful gardens. HHA. member properties represent some of the best known and most visited historic sites in Britain as well as some of the hidden jewels.
Details of HHA. Friends Membership offering free access to Member properties is available on www.hha.org.uk.