Shakespeare's Stratford on the Web
www.stratford-upon-avon.co.uk
site by QuinSolve :: W - www.quinsolve.co.uk :: E - enquiries@quinsolve.co.uk :: T - +44 (0)1608 664774
Attractions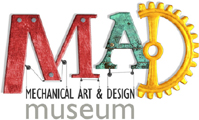 Mechanical Art & Design Museum
-
Attraction
Based at 4/5 Henley Street, Stratford upon Avon, Warwickshire. CV37 6PT.
Tel: Tel: +44 (0)1789 269356
The MAD Mechanical Art & Design) Museum showcases Kinetic Art and Automata. Based in Stratford upon Avon, Warwickshire, the museum is the only permanent exhibition of its kind in the UK and as such has attracted artists from all over the world who are interested in showcasing their work.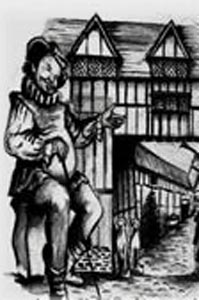 Falstaff's Experience
-
Attraction
Based in Sheep Street, Stratford-upon-Avon
Tel: Tel.No. 0870 3502770
A living museum we are just dying to show you. The Falstaffs Experience is one of Stratford upon Avon's most exciting and unusual tourist attractions, offering an educational yet fun journey through time, making it one of the most unique experiences on Stratford's "Things to Do" List.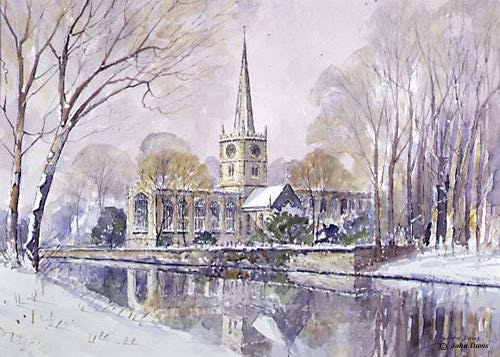 Southern Lane
Stratford-upon-Avon
Tel: 01789 266316
William Shakespeare and Anne Hathaway are buried here. This ancient church provides a moment of calm away from the bustle of the town. Both the courtyard and the churchyard itself are breathtakingly beautiful. In the little shop you can even buy a copy of the Magna Carta on a roll in a tube in both authentic Latin text and a handy English translation for £3.50.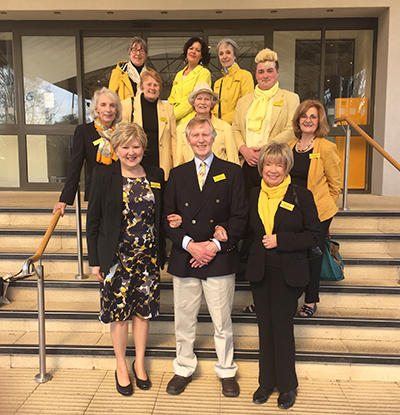 Stratford Town + Ghost Walks
-
Tel: 07855 760377
Award-winning guided walks around historic Stratford upon Avon 365 days a year - even Christmas Day! The ideal way to discover Stratford, its history, attractions, and fascinating relationship with William Shakespeare.
For more information please call or visit
Stratford Town Walk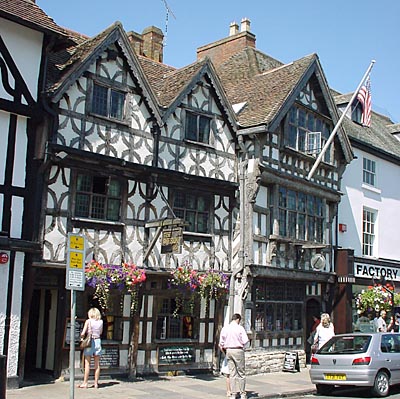 Harvard House & a Brief History

of John Harvard

of Stratford-upon-Avon
-
High Street
Stratford-upon-Avon
Tel: +44 (0)1789 204507
This town house (on the right with the flagpole) has survived in its present state since the late sixteenth century (although some of the stained glass windows date back to the 14th century), it is now the property of Harvard University. Open to the public its strange and complex history is revealed by its dedicated staff.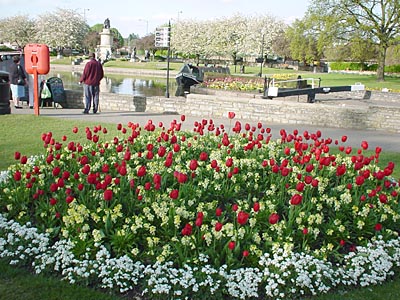 River Cruises, The Ferry, Boating Holidays and The Riverbank Walk
-
Waterside, Stratford-upon-Avon
Tel:
The River Avon is used throughout the year for a rich variety of activities. It is a lively scene where people of all ages can enjoy the various boating and strolling activities.
The river meets the canal basin at the Bancroft Gardens. Many simply sit by the side of the river watching all the activities.
During the summer a frantic river race takes place, where craft's of all types partcipate to 'struggle' down the river on rafts, canoes, home-made boats, all supported by the local clubs and individuals in aid of local charities.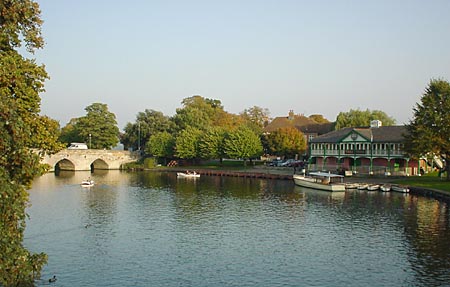 It is possible to hire a range of crafts: rowing boats, small motor boats, where you can explore the river for quite a way. Canal boats can also navigate thye river, where downstream are locks allowing them to avoid the weirs and pass downstream to Bidford and Evesham.
If you would like to simply enjoy the delights of the river and let someone else take the responsibility, you have jump aboard the cruise boat or even the indulge in the evening cruise and dinner boat.
There are walks along the river and an excellent and peaceful walk down alongside the weeping willows, over the river and around the Royal Shakespeare Theatre. Click here for a fuller description of the
Riverside Walk
.
Stratford-upon-Avon Butterfly Farm and Jungle Safari
-
Attraction
Tramway Walk, Swan's Nest Lane
Tel: Tel: 01789 299288
By visiting Europe's largest butterfly farm you can enjoy some of the world's most spectacular and colourful butterflies flying around you. There are education packs for school parties, wildlife video shows, children's adventure playground and a Wildlife Gift Shop. A nice break for all, and a change of pace from William.
Tramway Walk

Tel: Tel: 01789 404600
There are plans for the gallery area to house sculpture, some of which will be tactile. A temporary exhibition of sculpture will be on display outside. Please note that the stairs to the Gallery have handrails to one side only. The pub and brasserie is flat and level on the ground floor and an excellent stair lift allows access to all levels. Both have fully accessible toilets. Much thought has been given to the design and layout of this attraction, given the constraints faced by the site itself. Information signs are in large print and are clearly legible. Staff are willing to assist wherever possible.
Stratford Picture House (Cinema)
-
Windsor Street, Stratford-upon-Avon

Tel: Tel: 01789 415500 Minicom: 01789 415214
Located in the heart of Stratford-upon-Avon, the Stratford Picturehouse is a convenient and comfortable venue where you can catch the latest blockbusters and other quality releases in pleasant surroundings full of character. Our modern, bright premises house two screens and an attractive roof-top terrace bar where works by local artists are displayed.