Shakespeare's Stratford on the Web
www.stratford-upon-avon.co.uk
site by QuinSolve :: W - www.quinsolve.co.uk :: E - enquiries@quinsolve.co.uk :: T - +44 (0)1608 664774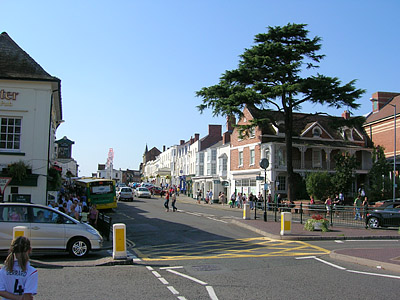 Bridge Street, Stratford-upon-Avon
Exploring Stratford
Stratford-upon-Avon is a town, small in size but large in history and interest. The streets themselves hold a thousand delights with the chemistry of the ages mixed in with the needs of today. It is a thriving and busy town of just over 20,000 inhabitants whose day-to-day business is conducted amongst the rich architecture.
William Shakespeare's significance to the town can be found in his families' houses on the very streets of town.treets. The blend of architecture from the original medieval town grid structure to the present day is both diverse and eclectic.
Centuries stand side by side in some streets, in others a whole century is mirrored as if time has indeed stood still! If you lose your bearings then please take a look at the Stratford street map.