Shakespeare's Stratford on the Web
www.stratford-upon-avon.co.uk
site by QuinSolve :: W - www.quinsolve.co.uk :: E - enquiries@quinsolve.co.uk :: T - +44 (0)1608 664774
Antiques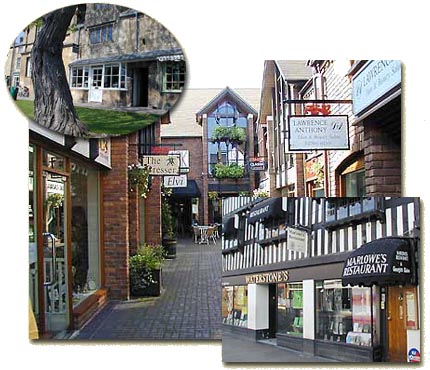 With the wide and diverse range of shops shopping in Stratford and the surrounding towns and villages is a pure delight.
With our specialist guide to the shops in and around Stratford-upon-Avon plan a day out to remember.
Listed below you will find the antique shops in Stratford-upon-Avon.
So if you are looking for anything old and antique from lace, books, maps, furniture and china, art, look no further they are all listed here.
While you're in the area why not take time out to visit the beautiful market towns and villages of the North Cotswolds, take a look at what Chipping Campden has to offer.
You will find some shops have links through to their own web sites.
The Choices
40 Sheep Street, Stratford-upon-Avon
Antiques and bric-a-brac
32 Henley Street, Stratford-upon-Avon
The Minories
Windsor Street
21 Chapel Street
Bookshop
Queen Anne Antiques & Crafts
59 Ely Street, Stratford-upon-Avon
20 Chapel Street, Stratford-upon-Avon
for Rare & Secondhand Books
39 Henley Street, Stratford-upon-Avon
32 Henley Street, Stratford-upon-Avon
5 Greenhill Street