Shakespeare's Stratford on the Web
www.stratford-upon-avon.co.uk
site by QuinSolve :: W - www.quinsolve.co.uk :: E - enquiries@quinsolve.co.uk :: T - +44 (0)1608 664774
Shopping in and around Stratford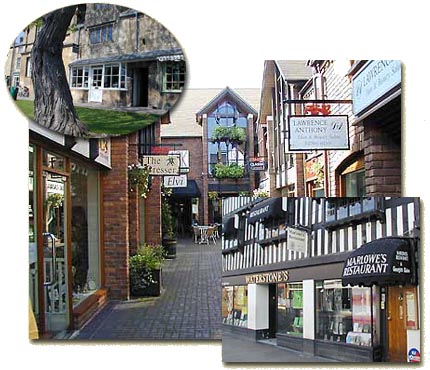 With the wide and diverse range of shops shopping in Stratford and the surrounding towns and villages is a pure delight.
With our guide to the shops in and around Stratford-upon-Avon plan a day out to remember. Whether you wish to visit the markets and many individual shops of Stratford-upon-Avon, or the market town of
Chipping Campden
in the Cotswolds, the wide selection of shops is truly amazing.
To help you plan your shopping trip why not take a look at our comprehensive list of retailers, all categorised to help you find that elusive perfect gift or to check which chain stores are in and around town.
The range of shops is indeed diverse and we can guarantee that you will probably run out of time or money before you run out of shopping options! From gift shops, jewellers, antique shops and antiquarian bookshops, chocolatiers and cheesemongers, you won't be disappointed. In addition to the shops listed there are the multi national finance facilities in town.
Need somewhere for lunch? Check out the options in and around Stratford-upon-Avon.
While you're in the area why not take time out to visit the beautiful market towns and villages of the North Cotswolds, take a look at what Chipping Campden has to offer.
Just check out our listings, you will find some shops have links through to their own web sites.