Shakespeare's Stratford on the Web
www.stratford-upon-avon.co.uk
site by QuinSolve :: W - www.quinsolve.co.uk :: E - enquiries@quinsolve.co.uk :: T - +44 (0)1608 664774
Local Business Listings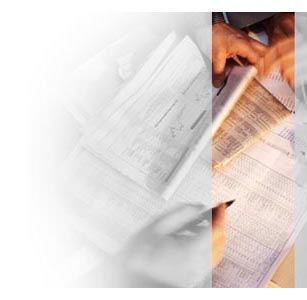 This is relatively new section within the site and will be populated in due course. If you would like to see you business listed here then please do not hesitate to
Contact Us
at Quinsolve.
Listings of businesses by category in here
Local Businesses
(links in blue)
10 Ryland Street,Stratford-upon-Avon, CV37 6BP Tel: 01789 266527
We specialise in designing and delivering development programmes for First Line Managers enabling people to analyse their own performance, identify where they would like to make changes, and then helping them to develop the skills and know-how to achieve this.
Cool You Direct UK, Stratford-upon-Avon. Tel: 01789 868149
Cool you direct UK, headed by Founder Julian Peyser, supply and install a selection of Air Conditioning Units designed for rooms in your home, particularly BEDROOMS, CONSERVATORIES, HOME OFFICES, STUDIES and STUDIOS.
This fully integrated system of air conditioning is also very suitable for Hotel, Guest House and B & B bedrooms and individual commercial offices.
Marble by design, Cotswolds. Tel: 07887 995364
We have created a unique collection of bonded marble ornaments to enhance all manor of settings,be ita country estate, a formal garden, or just that simple space that needs an extra touch of "marble class".
Our range of products include: marble ornaments, garden ornaments, garden sculptures, garden statues, wallhangings, mouldings, gargoyles and plaques. Of special interest are our Greek Reproductions and Roman Reproductions.
The Gatehouse, Embankment Road, Kingsbridge, Devon, TQ7 1RD
Murder Weekends of Solihull specialise in the investigation, analysis and detection of murder themes. Think Morse or Prime Suspect rather than Agatha Christie! We will provide an unusual and highly enjoyable, unique package. Each scenario is different and is based on true situations. This is as real as it gets!
Cooks Reference - online guide for professional cooks and cooking from home; includes recipes, descriptions, glossary of cooking terms and ingredients lists.
Classic Car Hire World - The Open Road. +44 (0) 845 070 5142
Choose from our selection of classic, mainly British, sports cars: Austin Healey 3000 MkIIa, Jaguar E-type Coupe, Jaguar E-type Roadster (convertible) and Jaguar Mark II saloon, MGBs Roadster and MGB GT and Triumphs Stag, TR4A and TR6, to hire for a memorable day out or a weekend break in Warwickshire, The Cotswolds or the Heart of England. We also have one American car for hire - a wonderful 1966 Ford Mustang Fastback.