Shakespeare's Stratford on the Web
www.stratford-upon-avon.co.uk
site by QuinSolve :: W - www.quinsolve.co.uk :: E - enquiries@quinsolve.co.uk :: T - +44 (0)1608 664774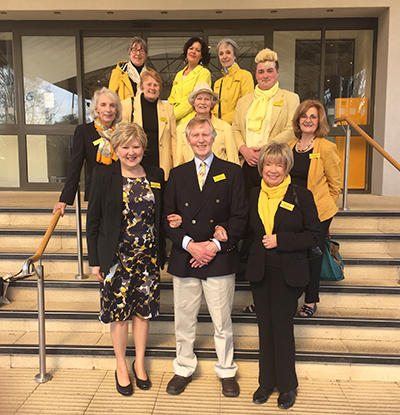 Stratford Town Walk
Stratford Town Walk & Ghost Walk
Tel: +44(0)7855 760377
STRATFORD TOWN WALK Award-winning guided walking tour around historic Stratford upon Avon 365 days a year - even Christmas Day! The ideal way to discover Stratford, its history, attractions, and fascinating relationship with William Shakespeare. "A must do"
As you walk in Shakespeare's footsteps through the historic town, see the Shakespeare Houses, 15th century timber-framed buildings, Grammar School (where Shakespeare was educated), Guild Chapel, Royal Shakespeare Theatres and visit Holy Trinity Church to see Shakespeare's grave. Hear stories of fire, flood, plague, medieval cures, old fashioned sayings and history of the town, wrapped up in a little Shakespeare. The tour is interesting, informative and entertaining. Discover favourite tea houses, pubs, shops and restaurants. Don't forget your camera! No need to book (unless a group of 10+), just turn up by the swan fountain on Waterside, opposite Sheep street, near the Royal Shakespeare Theatre. Mon, Tue, Wed, Thur, Fri at 11am. Sat & Sun at 11am and 2pm. Christmas Day at 10.30am. Wheelchair friendly. Dogs are welcome. Duration approximately 2hrs.
Adults £6, students & over 65's £5, children (under 16) £3. Under 8yrs FREE!. Customers are given a ticket with 5 tear-off vouchers to save money in Stratford at specially selected shops, restaurants, pubs, coffee shops and attractions - e.g.45 minute river cruise, MAD Museum, Butterfly Farm and 2FOR1 entry to the Shakespeare Houses
Stratford Town Walk Guides are available for private walks, group walks, and to join coach parties for panoramic tours of Stratford or the Cotswolds. Stops for refreshments, visiting attractions or shopping can be arranged.
Information: Email:
stratfordtownwalk@btinternet.com
Tel: 07855 760377 Web:
www.stratfordtownwalk.co.uk
Twitter: @StratfordWalks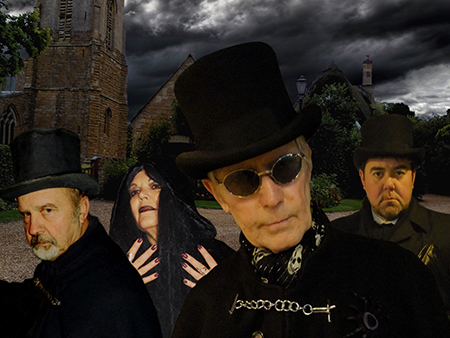 STRATFORD TOWN GHOST WALK
Highly acclaimed evening ghost walk around the historic streets of Stratford upon Avon. Join Mib, Vincent, Blake Barrington, Herbert Mortimer or Jocasta for an entertaining walk around the town to discover the buildings where there are tales of witches, ghosts, murder and misery. For example, the witch who lived in a slum, the 17th century haunted tearoom and the ghost at the Royal Shakespeare Theatre.
The guides are entertainers or professional magicians/members of Equity and deliver the ghost walk in their own particular style. It promises to be a ghostly and magical evening. Be afraid, very afraid.... Mon, Thur, Frid & Sat evenings at 7.30pm. Duration 1 1/2hrs. Walk starts on Waterside, opposite Sheep Street and near the Royal Shakespeare Theatre. To ensure availability on this popular walk, please telephone in advance, ideally before 6pm, on 07855 760377.
Adults £6, children (under 16) £4. Customers are given a ticket with 5 tear-off vouchers to save money in Stratford at specially selected shops, restaurants, pubs and attractions - including the haunted 'Old Thatch Tavern' public house and Shakespeare Hotel.
STRATFORD GHOST CRUISE
Enjoy an evening cruise in Stratford on the beautiful River Avon with ghost stories, magic and mind-reading with the Man in Black or Vincent - professional magical entertainers and members of Equity. Stratford Ghost Cruise is a unique experience in Stratford upon Avon. The gently flowing River Avon with its abundance of wildlife provides a delightful backdrop to charm the senses. A costumed guide presents a blend of stories enhanced with magic and mind reading, stimulating the imagination. A brief interval during the cruise provides the opportunity to stretch the legs and re-visit the bar.
Boarding from 7pm, sailing at 7.30pm. The boat is covered, centrally heated, facilities and has a mini bar to raise the spirits! Duration approximately 1 ½ hours. Cruises run monthly throughout the year, with private cruises for groups by arrangement.
For written contacts:
Stratford Town Walk,
The End, The Nashes,
Clifford Chambers,
Stratford-upon-Avon, CV37 8JB
Telephone: 01789 292478
Mobile: 07855 760377