Shakespeare's Stratford on the Web
www.stratford-upon-avon.co.uk
site by QuinSolve :: W - www.quinsolve.co.uk :: E - enquiries@quinsolve.co.uk :: T - +44 (0)1608 664774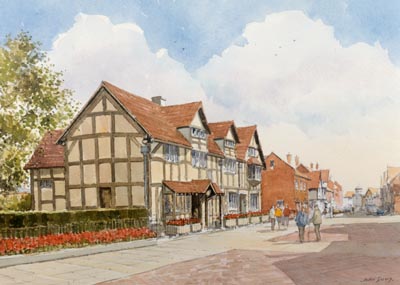 William Shakespeare's Birthplace in Stratford
Staying in and around Stratford
Providing the very best accommodation within the area, from Luxury Hotels, Country Inns, Bed & Breakfast, or Self Catering Accommodation, there is something to suit everyone.
Stratford-upon-Avon and the surrounding area offers a wonderfully rich choice of accommodation from hotels, guest houses, B&Bs, self-catering and farmhouses.
Whether you choose to be in town or out in the country (this is rural England where the countryside is beautifully pastoral), you will find the warmest of welcomes. There are large and small establishments, with varying prices.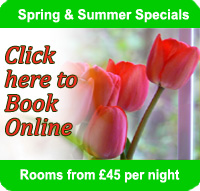 UK Accommodation and Standards
Throughout Britain every year, the tourist boards now inspect over 30,000 places to stay, in order to help you find the ones that suit you best.
The Accommodation Rating System was designed to list establishments by facilities offered. In addition there are a number of independent rating organisations such as The AA (Automobile Association), the RAC (Royal Automobile Club) etc., where their own applicable ratings are listed with the establishment.
For accommodation choices in Stratford-upon-Avon:
SECURE ONLINE BOOKING
B&Bs / Guesthouses in Stratford upon Avon
B&Bs / Guesthouses out of Stratford upon Avon
Hotels in Stratford upon Avon
Hotels out of Stratford upon Avon
Private Houses in Stratford upon Avon
Private Houses out of Stratford upon Avon
Pubs & Country Inns
Farms & Country Houses
Self-Catering Apartments & Cottages
Country Houses outside Stratford upon Avon
Holiday Parks + Camping + Caravanning
Late Availability in Stratford upon Avon